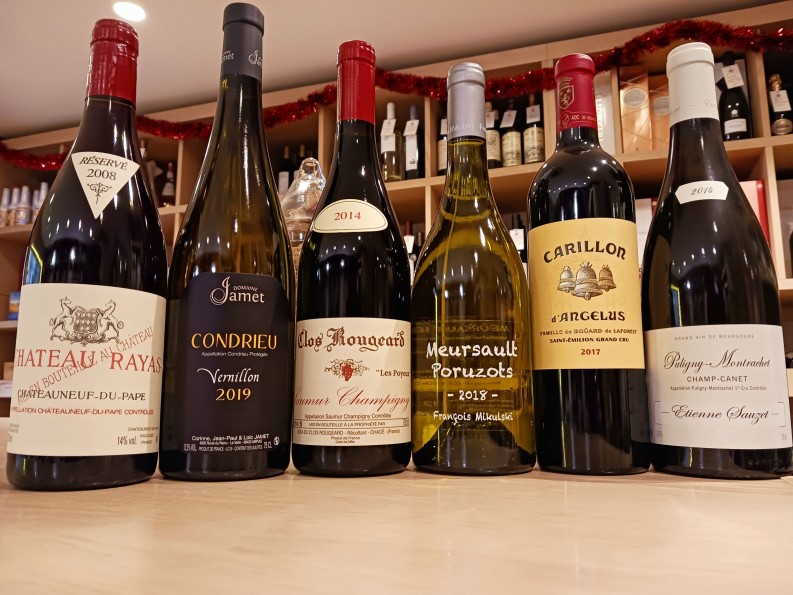 Gracious to our expertise, we help our customers to choose from the best selection of wines. We provide customized advice, tailored and adapted to what they are looking for. In order to do that, we give the opportunity to taste from a wide selection of wines. If the clients are interested, we share our knowledge of the history of wine to guide them and make them discover the wide variety of wines.
Doing so, we hope to give our customers a special treat that will enhance their connection with wine and its selection. In our opinion, it is essential to have a good understanding of wine to be able to do the best choice.
Our shop and our experience is also adapted to connoisseurs who are looking for very specific products. Hence, we will help the lovers of the «  Grands Crus  » to select the best and rarest nectars from the best wine estates.
Moreover, thanks to a specific system, all the bottles of Champagne, white wines and rosé wines can be sold fresh and at the right tasting temperature.